Meet James Whipple
05/02/2014 09:33AM ● By Style
James Whipple, CEO of Marshall Medical Center - Photos by Dante Fontana © Style Media Group
by Amber Foster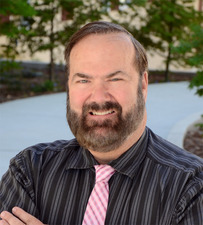 James Whipple, CEO of Marshall Medical Center, moved to Northern California more than 30 years ago after a tumultuous childhood. His father was in the military, and by the time he was 13 years old, Whipple had lived all over the U.S. and abroad. After receiving his MBA in finance at the University of Washington, Whipple served as the assistant controller for Rideout Memorial Hospital in Marysville. He soon fell in love with the health care industry. "It's one of the few places where you're constantly learning and giving back to the community," Whipple shares. 
Four years later, Whipple made the move to plant roots in El Dorado County and now lives on 10 acres outside Coloma, where he has raised his four children. Whipple's career catapulted with his position appointment as director of finance at Marshall Medical Center. Since becoming CEO of the independent, non-profit hospital in 2003, he's dedicated himself to expanding Marshall's available services; currently, the hospital is raising funds for a new cancer center at its Cameron Park campus. In his spare moments, Whipple volunteers with Rotary Club and spends time with his family. And while his father passed away seven years ago, Whipple still credits him for his own success in life. "He told me, 'Find your passion and follow it,'" he says. "That's what I've tried to do."
---
For more about James Whipple and other local happenings and information, be sure to pick up this month's copy of Style – El Dorado County Foothills edition.